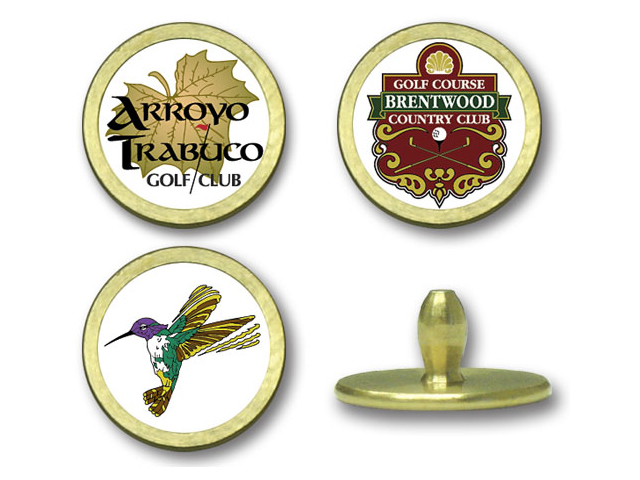 Item#
Qty. 100
Qty. 250
Qty. 500
Qty. 1000
Die Charge
BM950 (3/4")
$1.30
$1.20
$1.15
$1.10
Free



Product Details


The classic solid brass ball markers. Now with a Color Magic logo, unlimited colors, no set-up charge and a fast 2-week production time.

Metal Finish: Bright Brass only.
Color Options: Unlimited colors are included in the emblem. Epoxy Dome: $0.10(V) each.
Extras Included: No dome is standard. Epoxy dome is included if requested.
Packaging: Each Ball Marker is individually polybagged.
Production Time: 2 Weeks.