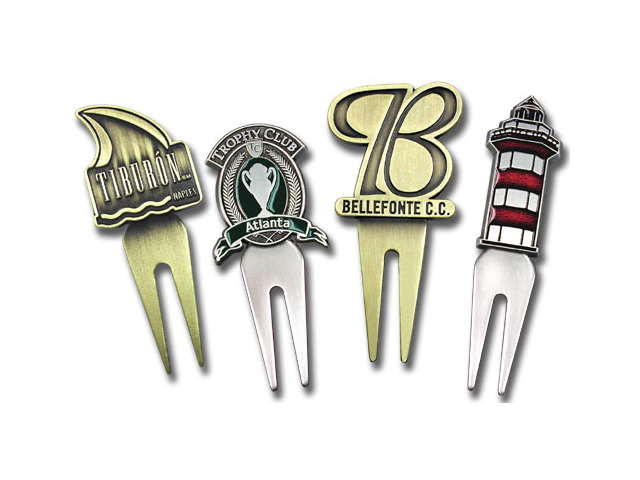 Item#
Qty. 100
Qty. 250
Qty. 500
Qty. 1000
Die Charge
DT 850 (No Clip)
$5.10
$4.70
$4.40
$4.00
$160.00
DT 850 (With Clip)
$6.60
$6.10
$5.80
$5.40
$160.00



Product Details


Our Brute Repair Tool provides a unique combination of strength with its steel legs and the weight and feel of a die cast head. Allow our professional artists to turn your logo into a Brute tool.

Metal Finish: Antique Brass, Antique Nickel or Antique Copper.
Color Options: Add $0.08(V) per color.
Extras Included: Includes a custom shape at no extra charge.
Packaging: Each Divot Tool is individually polybagged.
Production Time: 4 Weeks.